Every donation makes an impact. Thank you for your generosity!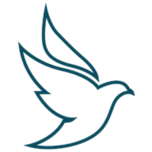 Recurring donors help ensure we have sufficient funding to make a measurable difference throughout the year. Will you consider making an even bigger impact with a recurring donation?

Our mission is to provide hygiene and personal care products to improve the health, dignity and self-esteem of impoverished and vulnerable persons.
Our vision is a community in which everyone has access to hygiene and personal care products.
Poverty Impact Network Board of Directors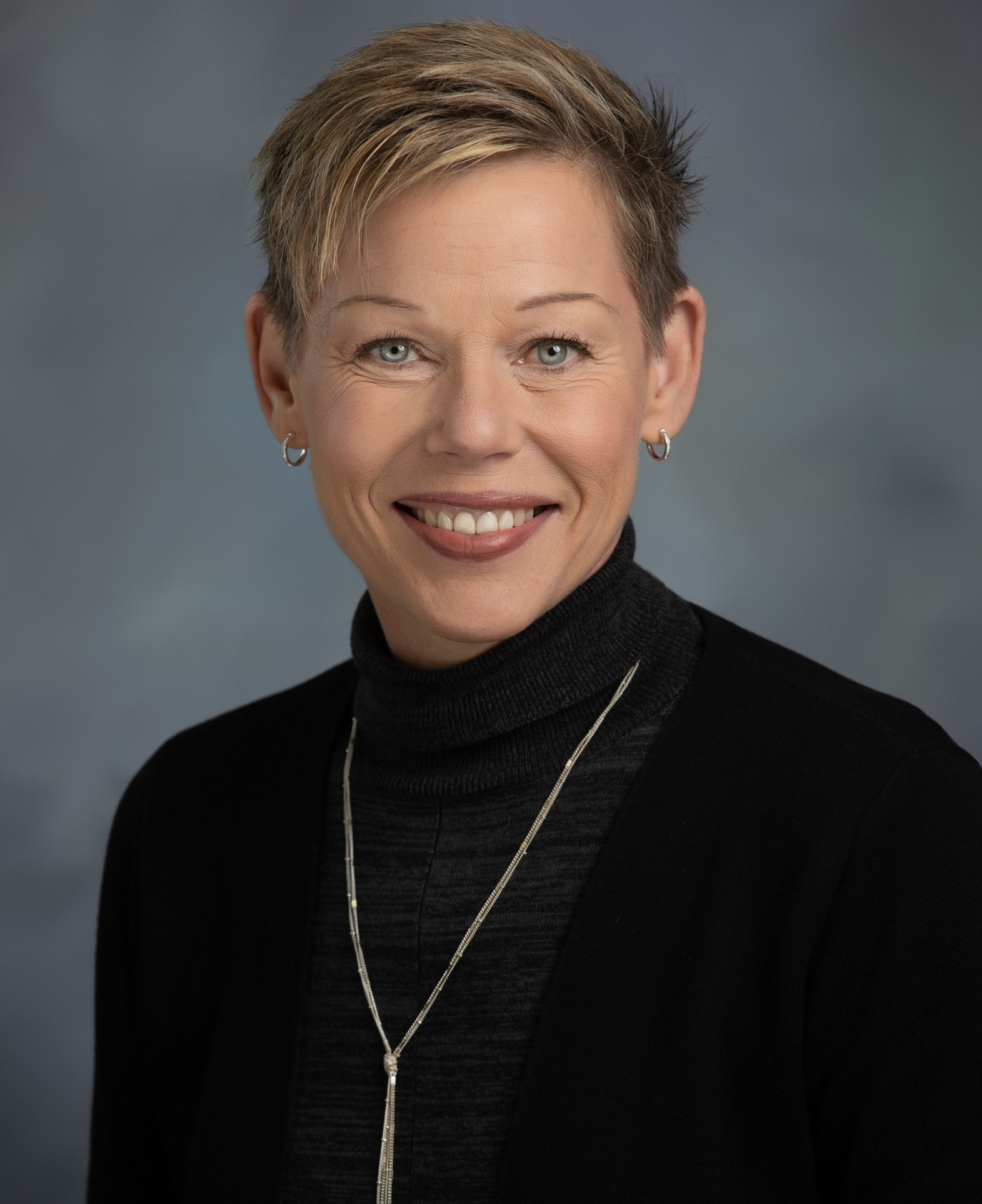 Suzi Dearmont, President and Executive Director
Suzi has worked in the financial industry in Lincoln, NE for over 30 years. Volunteering became a passion of Suzi's back in 2006 when she first became involved in her children's 4-H club. Since then, she has remained a devoted leader in the local 4-H program with a focus on teaching youth how to care for and train their dogs and involving club youth in several community service events each year.
Suzi is also active at Barnabas Community, a local non-profit, where she enjoys preparing food, serving guests, along with her relationships with guests and volunteers. When she's not working or volunteering, Suzi is probably spending time with her family, out for a run, or playing with one of her many dogs.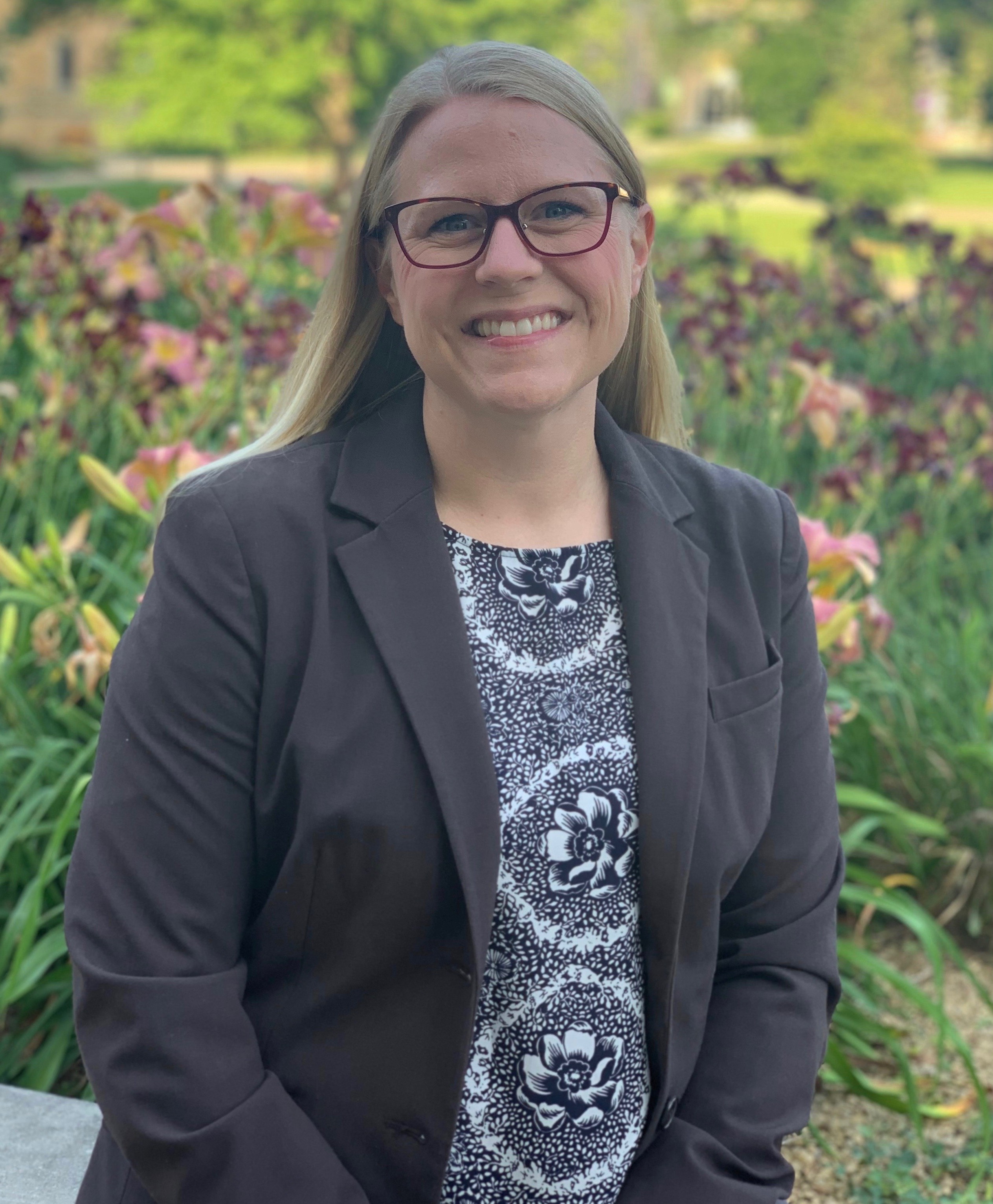 Toni Jensen, DSW, Secretary
Toni Jensen was appointed as an Assistant Professor of Social Work at Nebraska Wesleyan University in 2014. In 2018, Toni took on the role of directing the institution's MSW program. Toni teaches subject matter related to human development, social work in organizations and communities, grant writing, public policy and leadership. Prior to her role at NWU, Toni served as the Domestic Violence Programs Service Specialist for the Nebraska Administrative Office of the Courts and Probation. In that role, she provided training and technical assistance to Nebraska's courts and probation offices on the issues of domestic violence, sexual assault, victims' rights, and leadership.
Toni received her Doctorate in Social Work from the University of St. Thomas in 2020, and her MSW and MPA from the University of Nebraska at Omaha in 2007. In 2003, Toni received her BSW from Dana College.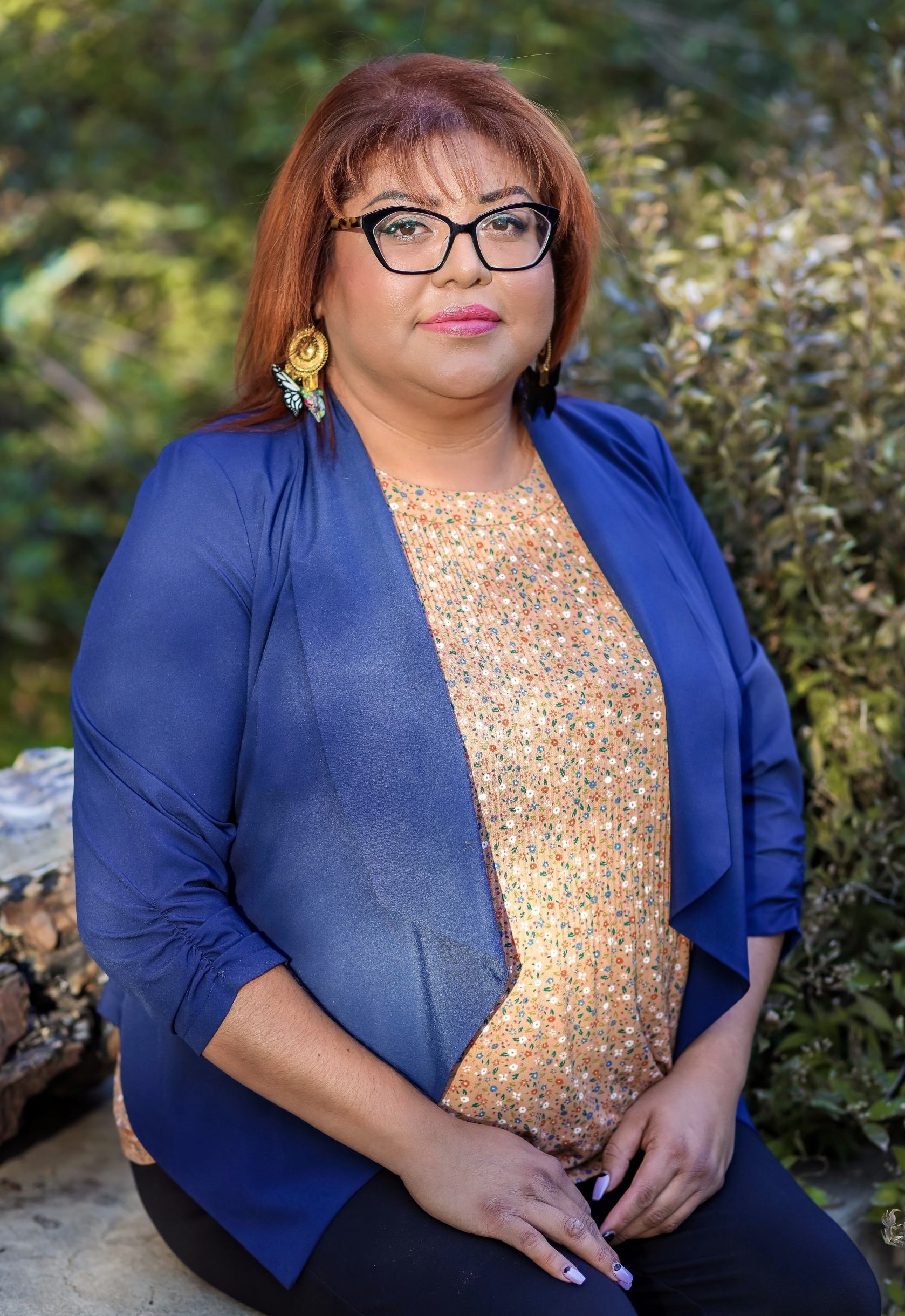 Lizeth Cuandón, CSW, Treasurer
Lizeth is a certified Social Worker at Voices of Hope, a profession she is very proud and passionate about. She has been an advocate for a local non-profit for the last 9 years. Lizeth initially started working as the Bilingual Advocate for Voices of Hope and recently transitioned to be the Volunteer Coordinator. She continues to provide direct services to survivors of domestic violence and sexual assault as well as managing their volunteer trainings and 24/7 crisis line. 
Lizeth obtained her bachelor's degree from Nebraska Wesleyan University in Social Work. Aside from doing advocacy work and volunteering, Lizeth spends her time with her family and 2 dogs which keep her house full of loud memories.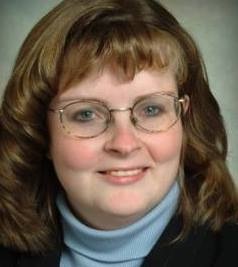 Heather Kadavy, CERP, CTPRP, CBVM
Heather brings a wealth of Operational Risk Management knowledge from the highly regulated financial industry as the former Assistant Vice President Risk Management, Third Party Risk Management & Information Security Officer.  Today, Heather is a dynamic, creative and energetic educator and ghost writer for several organizations. She has been an active volunteer and board member for several nonprofits over the last 30 years, focused on crime prevention, advocacy for women & education, and alleviation of poverty & addiction impacts on individuals and families.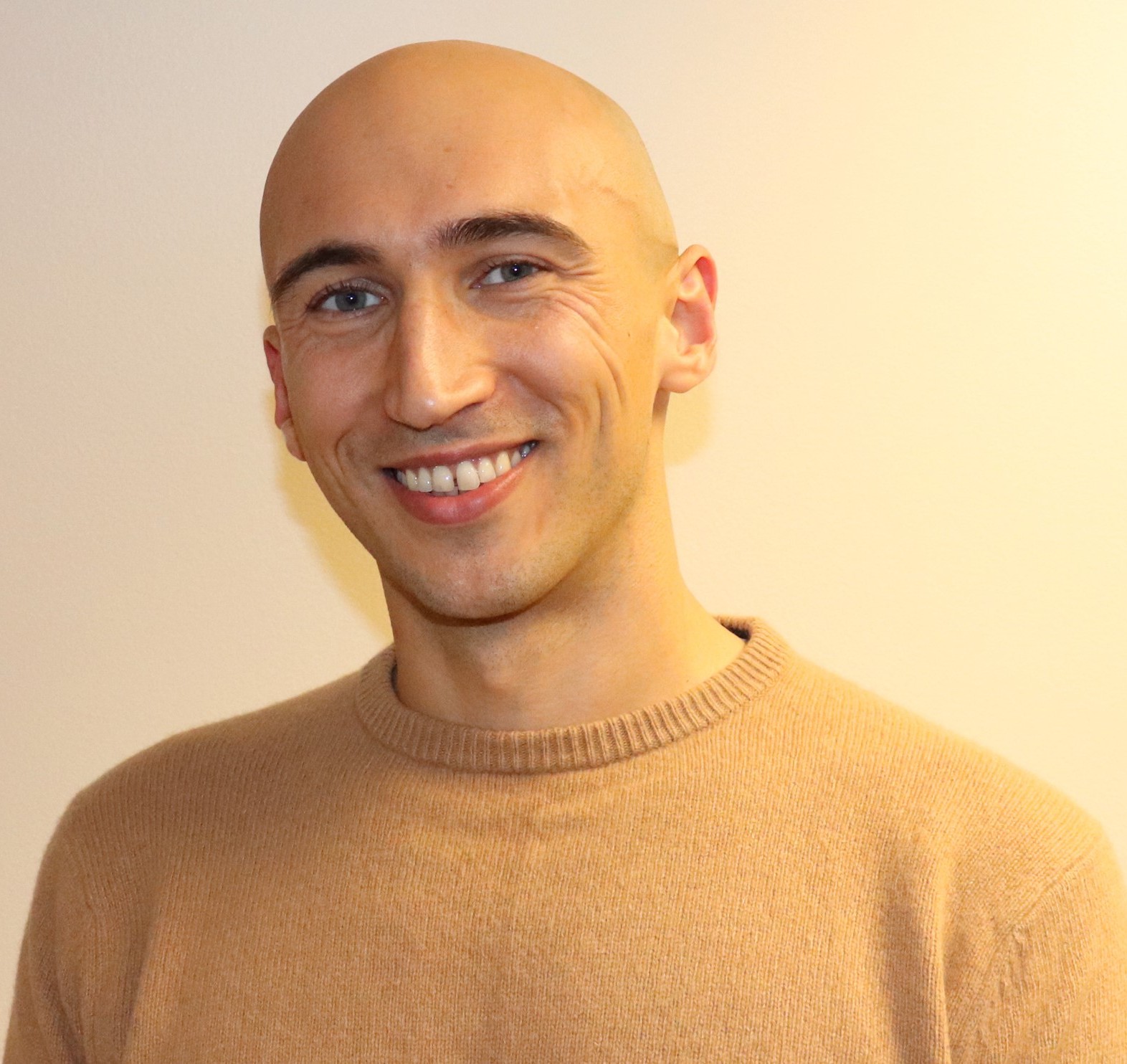 Jordan is passionate about creating welcoming and inclusive spaces. Being the first person in his family to be born in the USA, he knows first hand how important it is to feel included. Jordan's professional career has always been centered around creating these spaces and providing education and support for folks and organizations to be more inclusive themselves. Previously, Jordan worked extensively in communities across greater Nebraska with growing populations of New Americans, helping to clarify access to resources and build understanding of community needs. Currently, Jordan is the diversity, equity, and inclusion manager for the City of Lincoln and Lancaster County.
Jordan received his bachelor's in global studies and Spanish from Nebraska Wesleyan University, and his master's in public administration from the University of Nebraska Omaha.
Ellen Reilly, BSW is the Domestic Violence Fatality Review Team Coordinator at the Nebraska Attorney Generals Office, and previous Homeless Education Coordinator and McKinney-Vento Liaison at Lincoln Public Schools.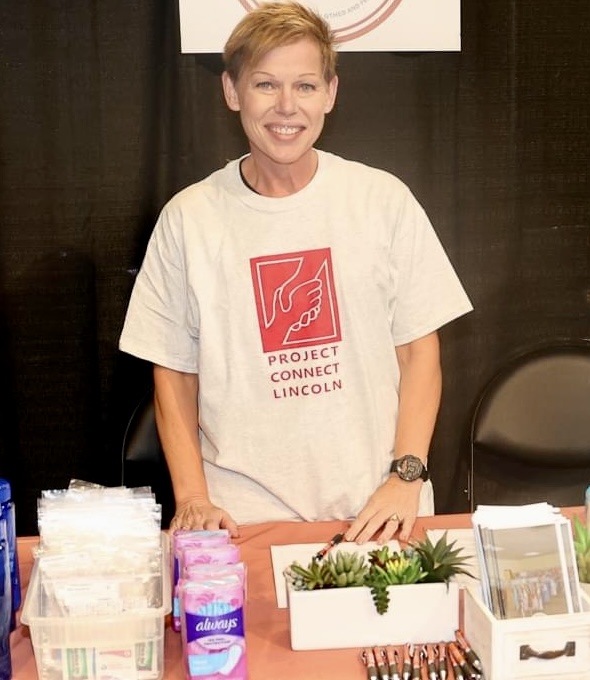 Our Story – Answering a Call
The concept of starting an organization to help people in need came from a calling to make a difference. For some time, I'd been reflecting on the Ten Commandments and feeling drawn to live out my faith more. While I did some good things for others, I felt it wasn't enough and it made me feel lukewarm. I am not satisfied with lukewarm. 

The coronavirus pandemic hit the country so quickly and with such an enormous economic impact. People who had great jobs no longer did. Two-income households became one-income households. Small businesses lost their footing. Unemployment grew rapidly. I was familiar with hygiene poverty because of my involvement with one of our local nonprofit organizations. I had already seen the need and knew it would be growing. Poverty Impact Network was born.

You are invited to be a part of making a difference for people in need within the Lincoln area. 
Suzi Dearmont
Founder of Poverty Impact Network
 
Job 32:8 But there is a spirit in man: and the inspiration of the Almighty giveth them understanding.
Poverty Impact Network does not and shall not discriminate on the basis of race, color, religion, gender, gender identity or expression, national origin, age or disability in any of its activities or operations.