Every donation makes an impact. Thank you for your generosity!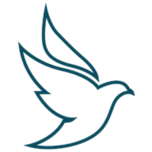 Recurring donors help ensure we have sufficient funding to make a measurable difference throughout the year. Will you consider making an even bigger impact with a recurring donation?
Corporate Impact Partners
Thank you to our generous corporate partners for supporting our mission and the Lincoln community! This generosity helps us provide hygiene and personal care products to people in need, making our entire community stronger!
At Cornhusker Bank we believe in the value and strength of relationships. That's why our commitment to you is at the center of everything we do. We love the Lincoln/Omaha Metroplex. You're part of our community, and we want to see you grow and prosper. We understand our success comes from living out our promises to our customers, our associates, and the community. "Committed to your success"… it's how we do life together.
The environmentally conscious line of Beyond cleaning products provides unique alternatives to traditional home cleaning and laundry products.
Volunteer Impact Partners
Thank you, volunteers! We couldn't do what we do without your generous donations of time! Scroll through to see a few of our helpers.
Every donation, no matter the size, makes an impact. Thank you for your generosity!