Every donation makes an impact. Thank you for your generosity!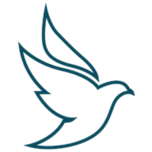 Recurring donors help ensure we have sufficient funding to make a measurable difference throughout the year. Will you consider making an even bigger impact with a recurring donation?
Corporate Impact Partners
Thank you to our generous corporate partners for supporting our mission and the Lincoln community! This generosity helps us provide hygiene and personal care products to people in need, making our entire community stronger!
Local Agency Giving Partners
Lighthouse
Barnabas Community
CenterPointe
Voices of Hope
Fresh Start
Matt Talbot Kitchen & Outreach
LPS
Norris Area Food Pantry
Lutheran Food Pantry
Family Service Lincoln
Cedars SOS
The HUB Central Access Point
Little Free Pantries
Mental Health Association of NE
Disrupting Traffick
Lincoln Food Fort
Atlas: Lincoln
White Cane Foundation
Friendship Home
Eastridge Food Pantry
We Can Do This
Volunteer Impact Partners
Thank you, volunteers! We couldn't do what we do without your generous donations of time! Scroll through to see a few of our helpers.
Every donation, no matter the size, makes an impact. Thank you for your generosity!